Electricians Required
At Electric11, due to our continued success  we are expanding our services throughout the local area. If you are a Local Electrician in Attleborough or Norfolk looking for a new career opportunity. Please do get in touch. 
Electrician Jobs with Electric11 based i
n Attleborough, if your an  Electrician in Norfolk looking for a new Career, we would like to hear from you!
You will be part of a very small team, so we are looking for not only an electrician who works to the same standards and ethical practices as we do but someone who can and wants to fit within a dynamic fun and enjoyable place to work. As we are such a small company you will be given and expected to handle high levels of responsibility and autonomy and onsite decision making as well having lots of opportunity to grow and develop as the business grows and develops. The majority of our work is domestic customer facing, so a good level of interpersonal skills and respect for our customers is essential.
Electrician Jobs
APPLY HERE
Full-time Position – PAYE or Subcontractor status Good Rates of pay as well as training and progression
The Candidate:
-18th Edition Electrical Qualification required
-Ideally will hold 2391 inspection and testing but not essential (training can be given)
-Excellent communication and interpersonal skills
-Have a good understanding of domestic wiring and building make up,
-Able to work alongside and give instruction to an apprentice
-Full Driver's Licence required
The Job Role:
Carry out domestic wiring
Replacing accessories such as lights and sockets
Installing new accessories, lights sockets and down lights as required by customers.
Whole House rewires (as part of a small team)
Kitchen rewires
Y Plan & S Plan wiring (training can be provided)
Installation of Electric car chargers
Maintenance
Fault finding
EICR Reports
Complete the necessary certification documents and activity logs
Package:
A Good Basic Salary
40 hour week (minimal flexibility will be required) occasional slightly later finishes offset with early finishes etc.
Training provided and funded, as required by the business and candidate
Company Vehicle to get to and from work
21days Holiday
Uniform
Pension
Progression and development – on going salary reviews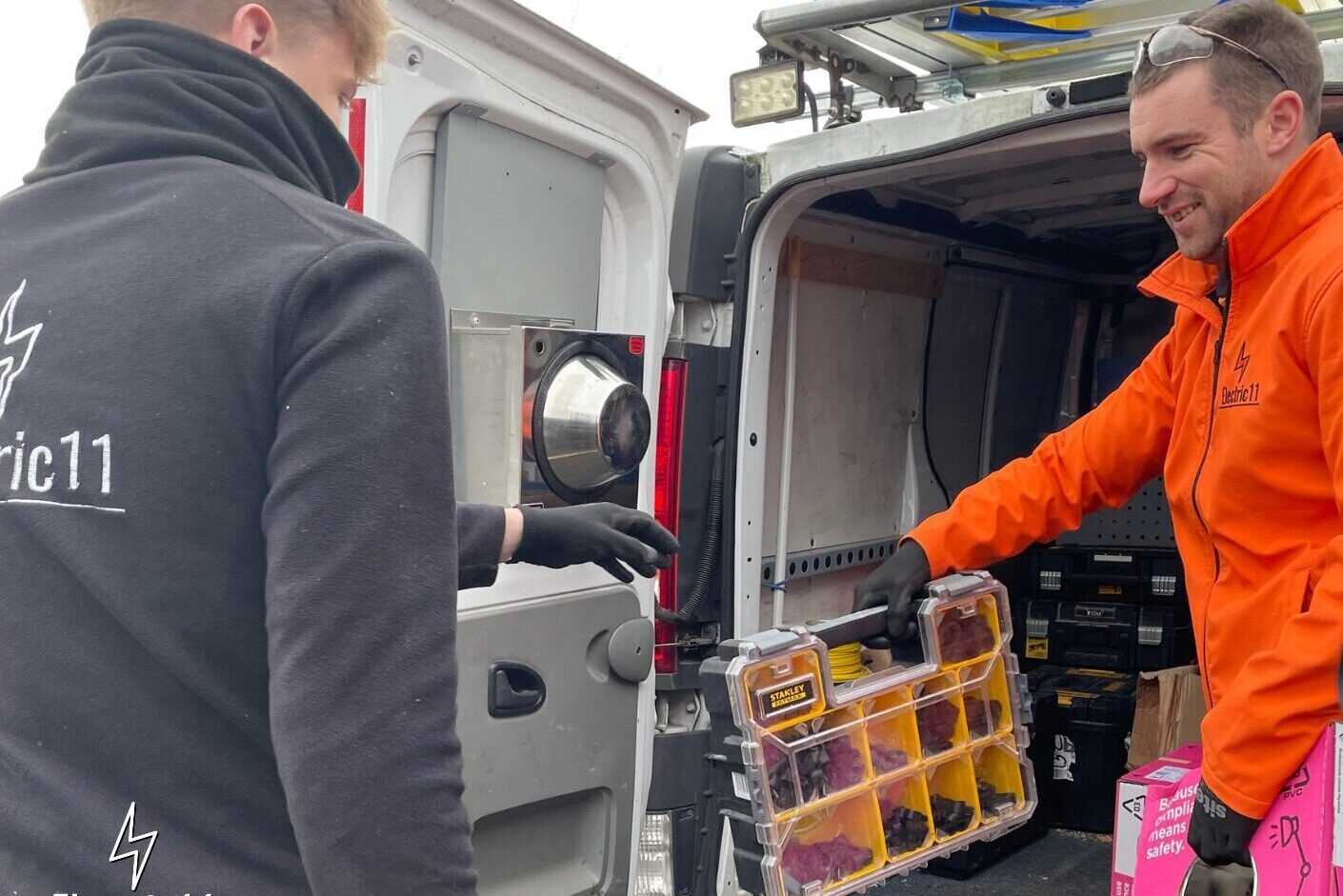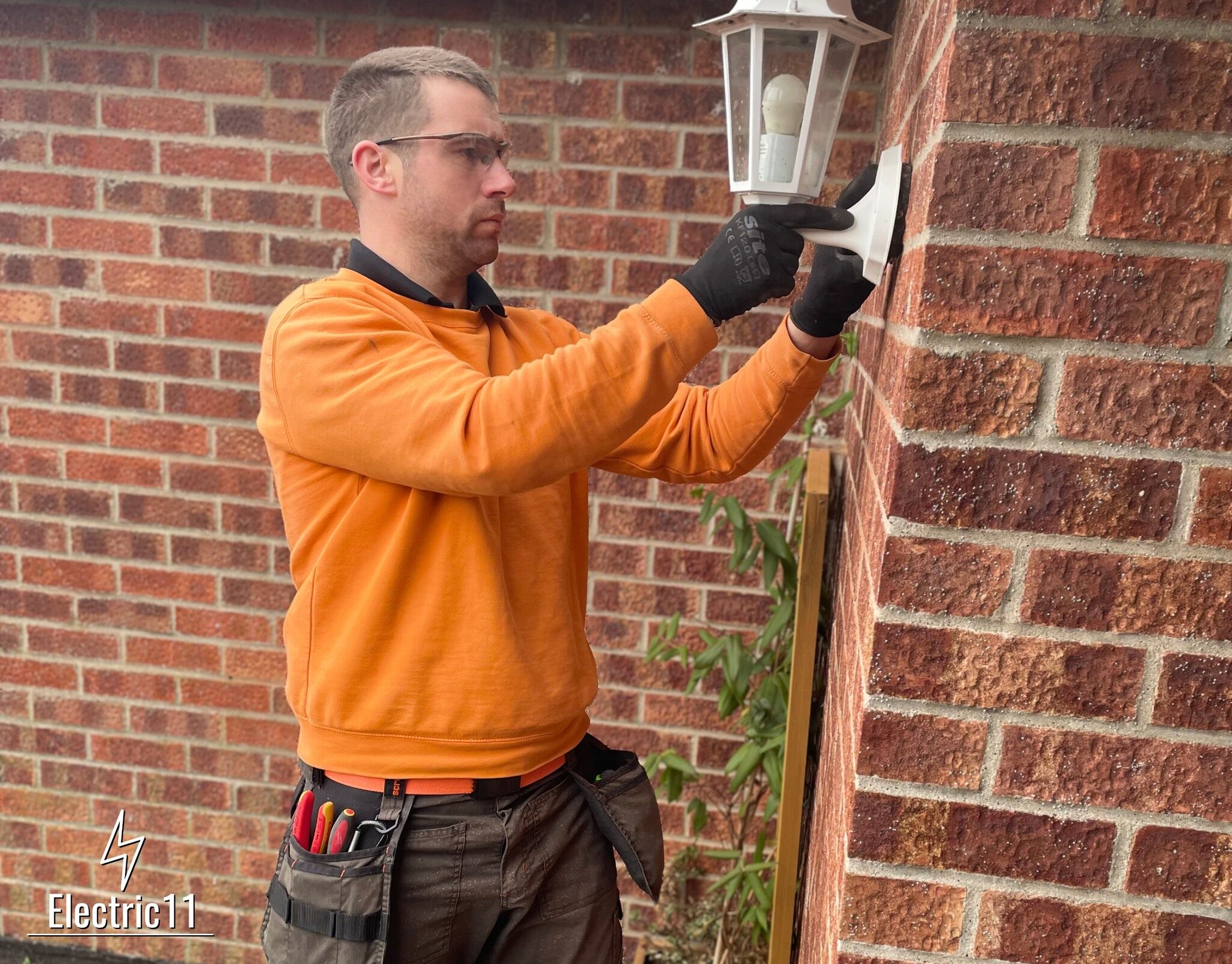 Electrical Apprenticeships
Here at Electric11 we are big supporters of Apprenticeships, its how Kris our director came to be an Electrician himself and ultimately how it all started for Electric11
It is our intention to employ more Apprentices each year as the business requires, If you would like to be considered for an apprenticeship at Electric11 please fill in the Application form.
SPEAK TO AN EXPERT
Drop us a line and we will get back to you as soon as possible.
Company Registration No: 11236309
CONTACT US
Drop us a line and we will get back to you as soon as possible.