Orange Bike Attleborough
By far the best piece of Advertising we have ever invested in is our Orange Box Bike, often seen in Attleborough either on the school run, ferrying our children to school or being used as a work horse on local jobs around town. Its guaranteed to get comments and questions from customers and other people who see us out and about.
The bike is called a Babboe Big E, the company (not surprisingly) is Dutch.
We originally purchased ours when we lived in London from a company called London Green Cycles.
Conscious of our environmental impact we are always looking at ways to reduce our carbon footprint, a cargo bike was the obvious choice when we first started our electrical business back in 2018.
The bike is very versatile and can carry a surprising amount of tools and equipment, in all weathers.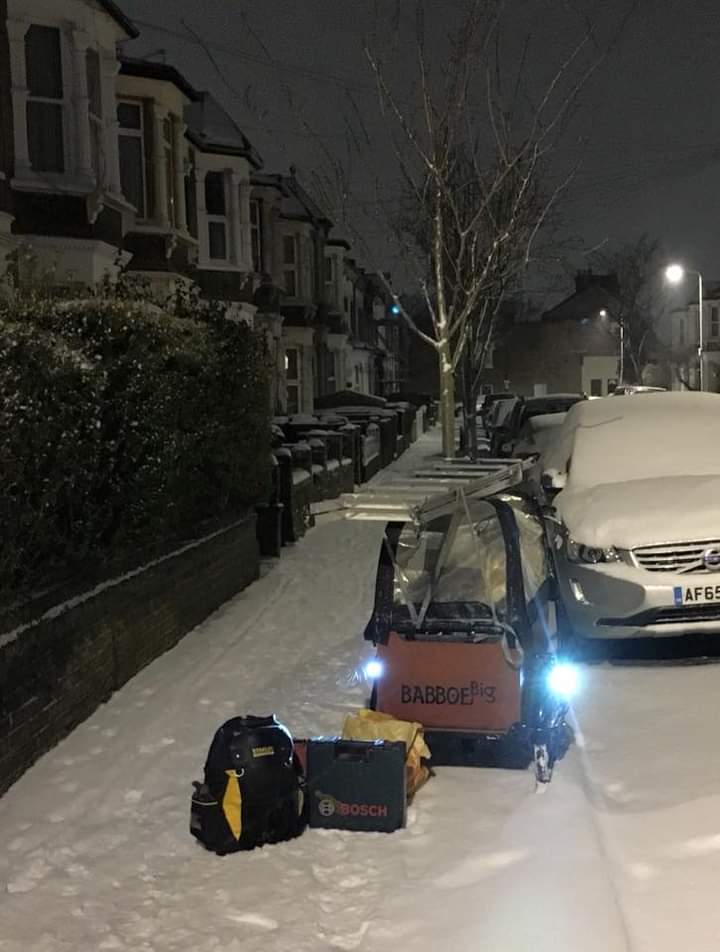 As you can see above the bike hasn't always been sign written. That happened thanks to an East London sign writer called kittinkler.
Who did a fantastic job of hand painting the whole box for us.
So next time you see us around town give us a wave. Here's Clare after undertaking PAT testing for Pride Homecare earlier this year.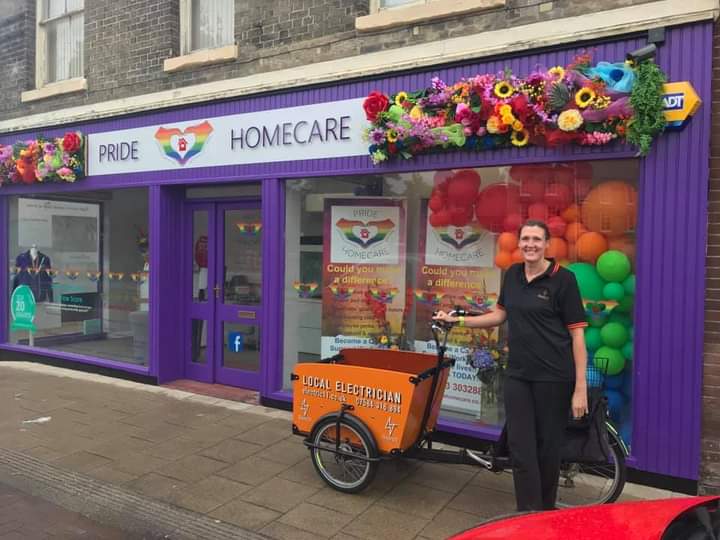 Orange box bike at Attleborough Christmas Lights switch on.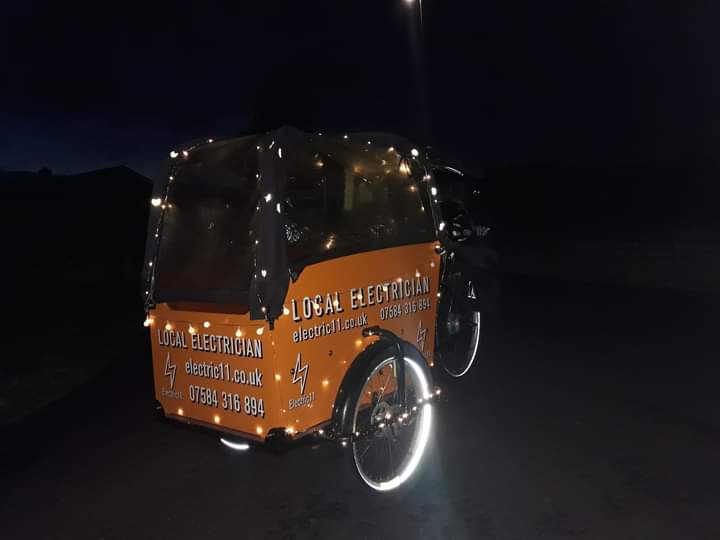 SPEAK TO AN EXPERT
Drop us a line and we will get back to you as soon as possible.
Company Registration No: 11236309
CONTACT US
Drop us a line and we will get back to you as soon as possible.