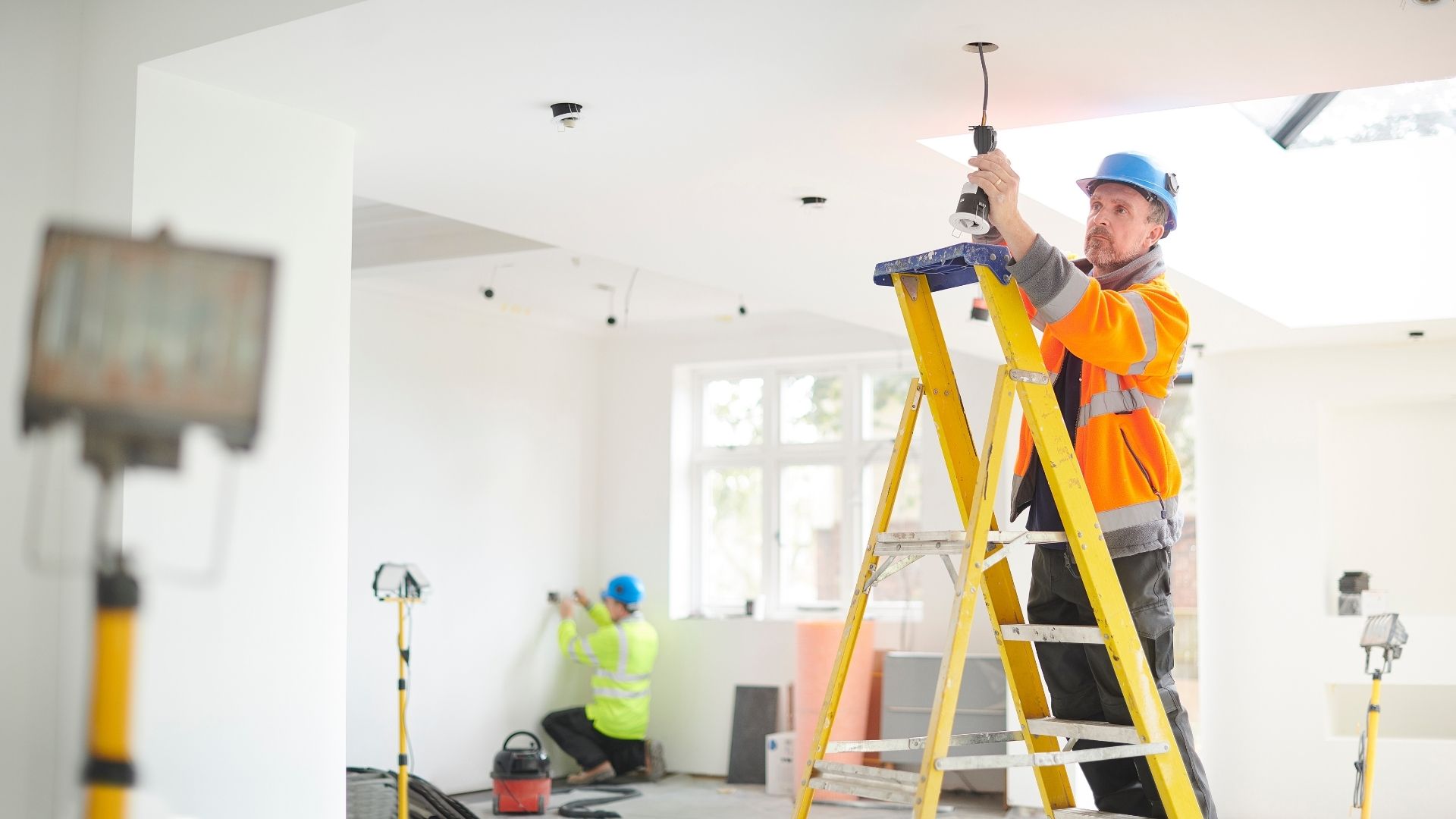 Choosing an Electrician for House Rewiring
When it comes to choosing an electrician for house rewiring, there are certain variables that must be considered. As with hiring any tradesperson, caution must be taken to ensure a high quality service from a reputable company. Whilst the above may be obvious, electrical components and systems require particular attention, due to the dangersome nature of the task at hand.
So what are the variables? Do you just find a local electrician near you with good reviews or is there a system to the the decision making process? In this blog post, we will discuss the qualities to look for before choosing an electrician for house rewiring.
Why Should You Choose a Registered Electrician?
Any electrical installation that is done property and is well-maintained will significantly reduce the scope for incidents to occur. With this in mind, a registered electrician provides extra peace of mind – as you're safe with the knowledge that a team of expert, experienced individuals with the appropriate skillset is conducting the work.
Not only this but a registered electrician is also regulated by UK government and they work to the BS7671 safety standard required by law. Additionally, the work is inspected and assessed regularly, as well as being insured.
Below is a tool on an external website that will help you find accredited electricians. Simply search by location and type in your postcode and select the trade and the type (domestic, commercial or industrial). You'll find Electric11 on that list too – we're registered members of NAPIT amongst other governing bodies!
[CLICK HERE] for a free tool that helps you find accredited electricians.
What To Do When Choosing an Electrician
When selecting a qualified local electrician in Norfolk (or around the U.K), many people will usually type in their issue or query on a search engine with a phrase that reads something along the lines of 'Electrician in Attleborough for house rewiring'. After looking at the top results and possibly clicking on the website, they'll call and make enquiries – recklessly contacting tradesmen hoping for a fair price for the job that needs completing. This truly is madness.
When shopping for clothes, would you close your eyes and fill your basket with random items? To then only filter out anything you didn't want AFTER you've frantically racked up an unhealthy subtotal? Short answer: NO! A qualified electrician and a qualified electrician capable of completing a 3 bed house rewire are two completely different things (just like sandals and wellies, both are shoes but serving different purposes!).
Believe it or not, like the example above, there are also details to consider when hiring a competent individual to rewire the entirety of a property. For example how long have they been in business and are they an established, reputable company?
It's important to start off by being clear about the work that requires fulfilment upon reaching out. It may also be worth checking if the electrician in question has public liability insurance (ideally of at least £2 million).
Don't worry: Any high quality, professional organisation will not feel embarrassed or react negatively to a perfectly reasonable question. If you'd prefer, check on their website first before mentioning it over the phone!
Consider the above throughly and hire an electrician that is registered to a government accredited body. Specifically, ensure that the person is able to self-certify – this means that they are registered with a competent persons scheme. These include (but are not limited to) BSI, NAPIT, STROMA and ELECSA.
It would also be wise to scope out the reputation of the company. Whilst you should always make your own judgement, tools just Google Reviews and other sites like Check-a-Trade and MyBuilder.com can provide you with real, accurate opinions of consumers that have interacted with a particular business. Also, consider their attitude to the work they undertake by the available information you're able to find elsewhere online. This goes beyond reviews and includes comments and posts regarding the company in question. This will paint the clearest picture of how you can expect the work to be completed as well as potentially giving you a visual representation of their portfolio.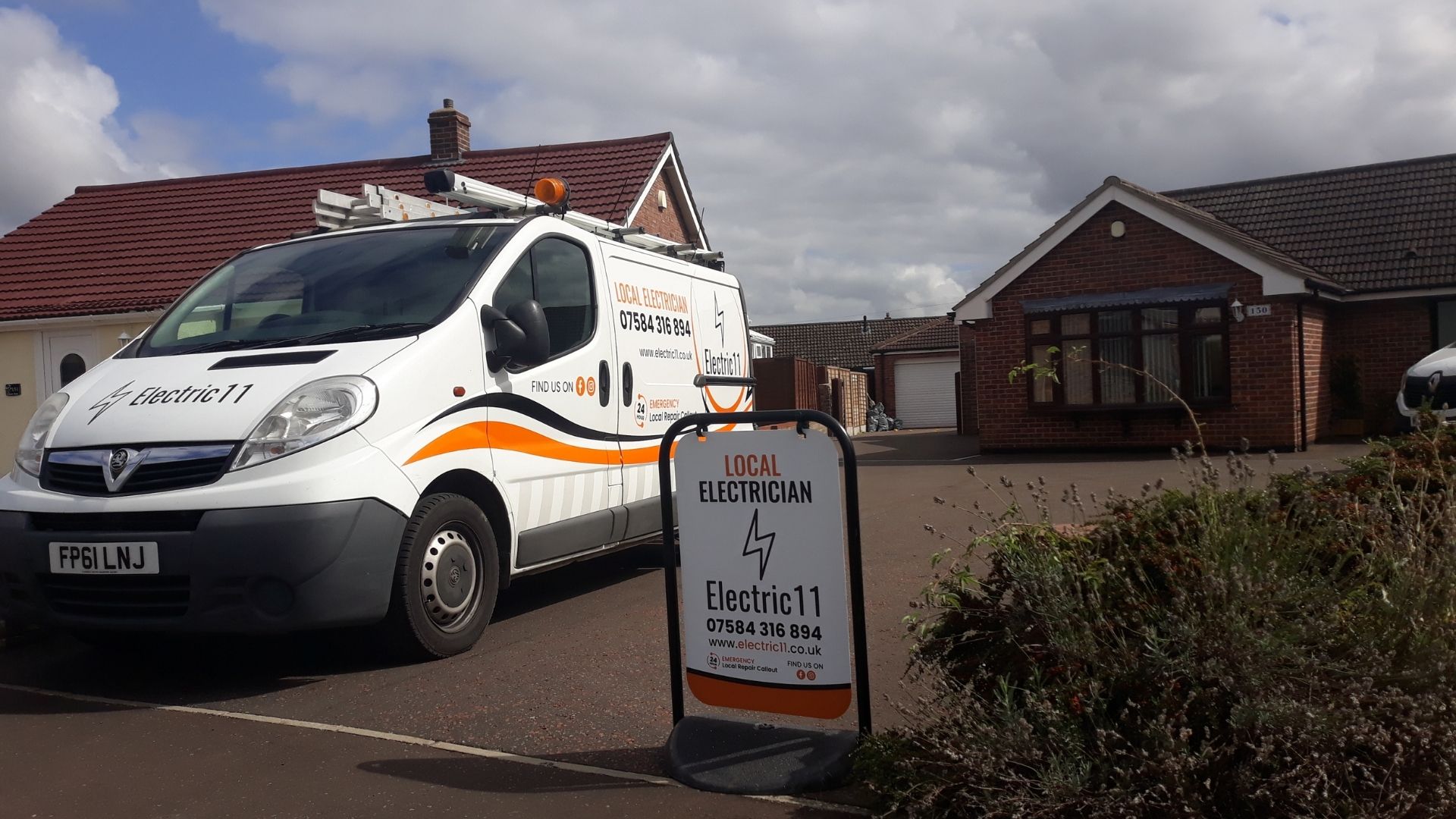 Why Choose Electric11: Our Core Values
Here at Electric11 we have a clear goal. To provide a comprehensive service composing of 3 key elements.
Our three core values are to:
Communicate well with each and every customer.

Arrive on time and produce a prompt and comprehensive quotation

Undertake the task outlined by the customer as we have been contracted; to the highest safety and workmanship standards.
We are true professionals and treat our work as if it was an art form – whilst being our friendly and approachable selves!
For more information into our house rewiring or to enquire further into any of our other services, get in touch today. Visit our Contact page, fill in the contact form and one of our team members will get back to you within 48 hours. Alternatively, to speak to us sooner or in the event of an electrical emergency, call us directly on 07427 526 635
SPEAK TO AN EXPERT
Drop us a line and we will get back to you as soon as possible.
Company Registration No: 11236309
CONTACT US
Drop us a line and we will get back to you as soon as possible.