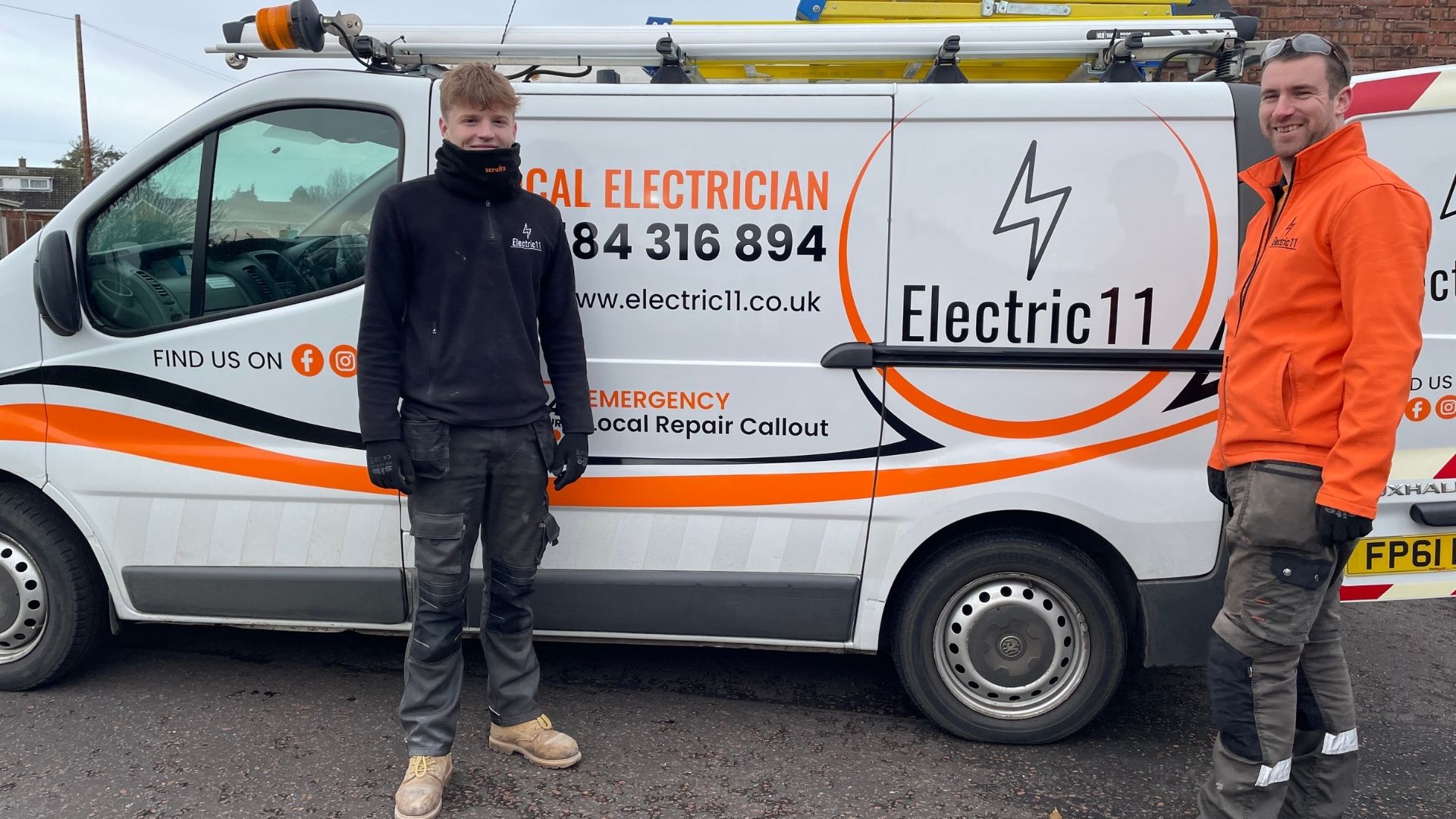 Local Electrician in Attleborough: An Introduction to Electric11
Are you looking for a local electrician in or around Attleborough? Maybe you need a contact for your power team or you're after immediate help with an emergency electrical issue? In any instance, we are here to help: Welcome to Electric11!
We are Electric11. Local, qualified electricians based in Attleborough, Norfolk (NR17) – with a second base of operations in Leytonstone, East London (E11).
Our knowledge and expertise expands far past the electrical fundamentals into the construction of your property and the building regulations, something that is often overlooked by tradesmen who don't appreciate or understand the impact of their works on other trades or the suitability of product application in different environments.
Our company was founded on one core belief system:
"Consumers (both commercial and domestic) should receive a high quality service, whilst ensuring the integrity of their property is upheld"
We have personal experience of tradesmen being unappreciative of the standard to which we uphold our home. With this in mind, our mission is to serve our customers with a touch of class. Electric11 endeavours to maintain all work environments to a clean and tidy state, considering the impact of our work on our clients each and every time. We truly understand the struggle of an electrical mishap and work closely with our highly trained team to provide you with 24 hour emergency electrical support. We acknowledge the need for immediate support during the most inconvenient times, which is why we're available 365 days of the year – including Christmas Day and Bank Holidays.
The next time you need a local electrician in Attleborough or around Norfolk, get in touch with Electric11 and we guarantee you'll choose to go no further! Keep reading to find out why…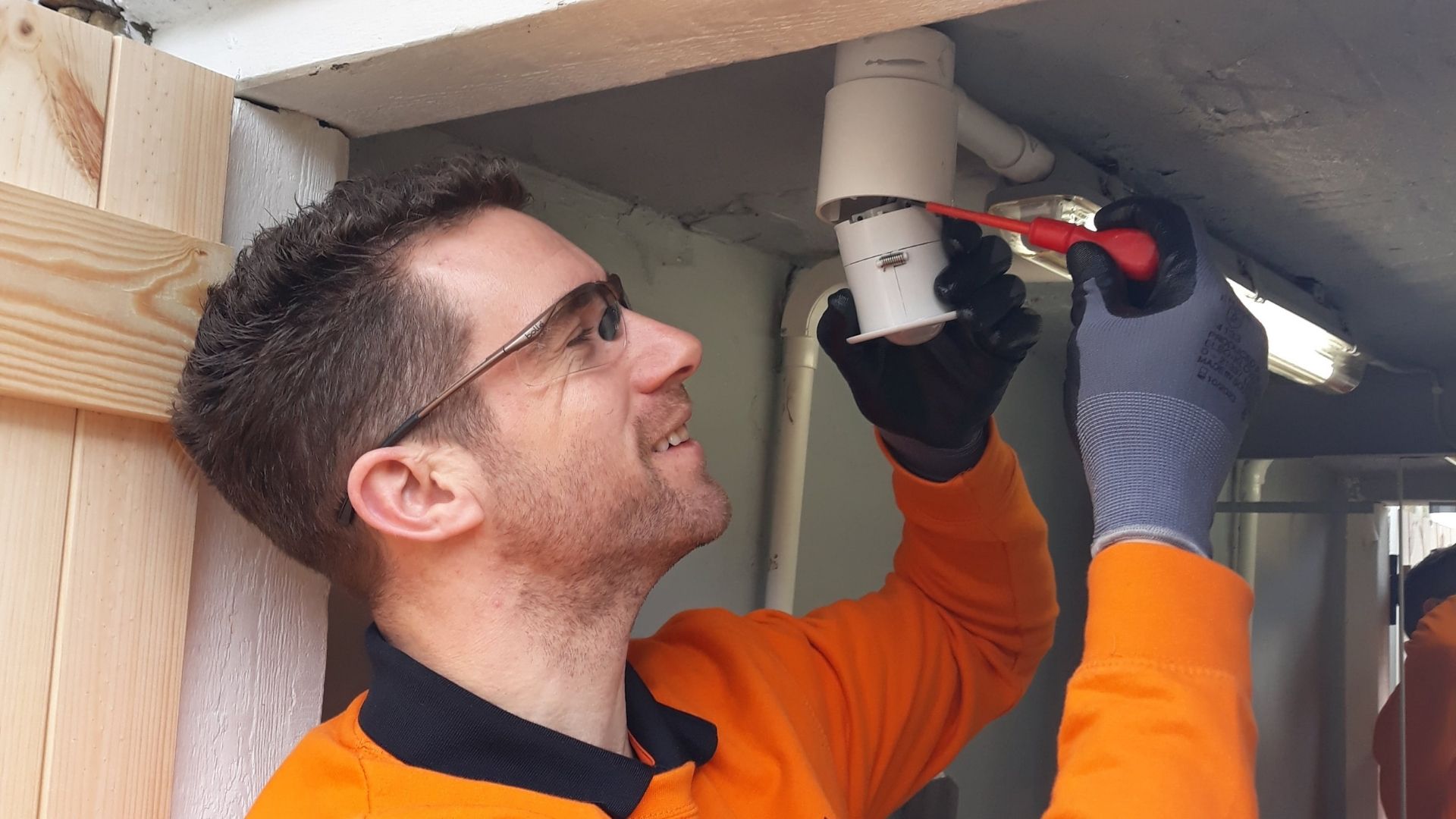 Our Electrical Services
With over 25 years experience in the Electrical industry, it is our belief that Electric11 offers an incredibly professional and trusted insight into any issue, problem or electrical barrier that may be troubling you. Electric11, being a highly rated, local electrician in Attleborough, offers a wide array of electrical solutions to both domestic and commercial clients.
From Small Installation Tasks, to PAT Testing, Fault Finding or a 3 Bedroom House Rewire, Electric11 undertakes any contracted task to the highest safety & workmanship standards. The safety of our employees and clients is paramount and we take every measure to ensure this is not compromised whilst work onsite.
Other services we offer include: a 24 Hour Emergency call out service; Installation of Electric Car Charging Points and Replacement of Consumer Units.
For further information into our services or for general guidance on electrical systems and components, get in touch today by completing our online contact form: https://electric11.co.uk/contact.
To speak to us directly or to book in your free quotation, call us today on: 07427 526 635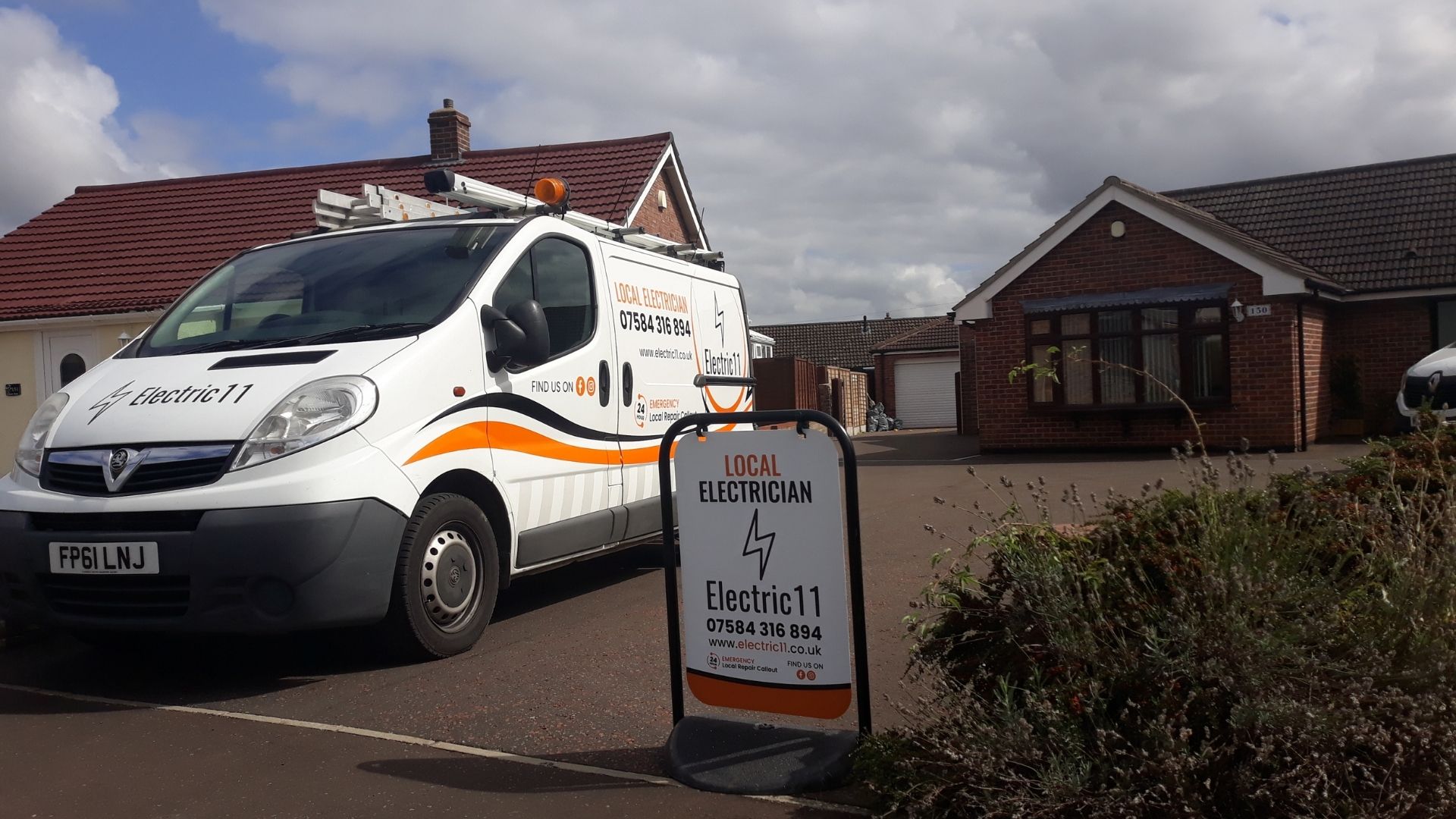 Electric11's Core Values
Our core values work in unison alongside our belief system to ensure we exceed any expectations set by our prospective clients.
Our three core values are to:
Communicate well with each and every customer.

Arrive on time and produce a prompt and comprehensive quotation

Undertake the task outlined by the customer as we have been contracted; to the highest safety and workmanship standards.
We endeavour to provide the highest level of service to every prospect that contacts Electric11, regardless of whether they choose a competitor over our services – because to us, this is more than a business. Our trade charges us with a level of energy and enthusiasm that is unlike any other desire, a purpose that fuels us daily to resolve the day-to-day problems of those in our community.
That's why our service stretches beyond the traditional electrical services you would find in your local area. We are proud to be offering 24 hour emergency electrical services in Attleborough, Norfolk and Leytonstone (East London). The reputation we have built over the years fills us with pride and we hope to continue to build upon our existing presence both online and throughout Norfolk..
Still Not Convinced with Electric11?
Still not convinced? We understand that some of our audience requires a little more persuading… If you still need some time to investigate further before determining your go-to Local Electrician in Attleborough, we have you covered. Now… We're standing firm on our belief that we are the number one company to contact with any electrical inquiries. But instead of just taking our word for it – read through some fantastic reviews left by our wonderful clients; open and honest accounts into our work that reflect how we serve the community.
Go ahead, read some of the positive reviews for yourself by clicking the link below!:
SPEAK TO AN EXPERT
Drop us a line and we will get back to you as soon as possible.
Company Registration No: 11236309
CONTACT US
Drop us a line and we will get back to you as soon as possible.